Printing Services 

Printing Services
At Tony Wolf & Son we understand how dependent a business is on the image it displays to its target audience. Therefore we make sure we provide you with material that will create a lasting impression.
We are dedicated to the success of your business and will provide the highest quality printing materials combined with creative designs. You can rely on us to deliver your jobs on time with outstanding quality.
We believe in making your printing experience with us as easy as possible. So, we will keep your artwork on file, so anything you need to reorder is just an email or a phone call away.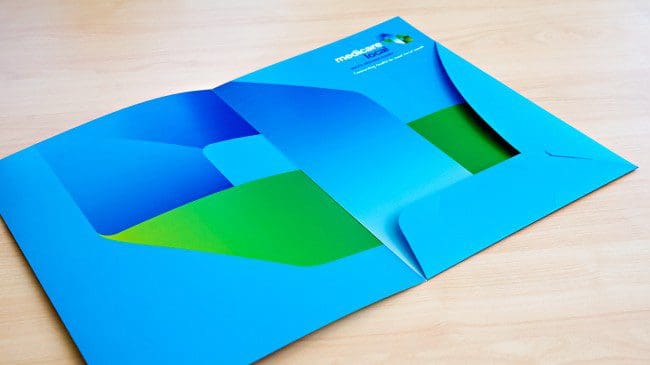 First impressions are lasting impressions, so at Tony Wolf & Son, we provide successful, innovative design solutions with superior client service. We can take your new concept and work either within your corporate style guide to transform your imagined ideas into a reality or start from scratch and create a fresh identity for your business.
Our team has a driving force to create efficiency in turnaround and we guarantee to meeting, or exceeding our clients' expectations. We take pride in enhancing the look and feel of your design, by listening, researching and analysing every aspect of your idea.
Tony Wolf & Son have a highly skilled pre-press team of graphic designers. Our dedication and attention to detail prevent errors from hitting the press. This reduces turnaround times and cost. Our computer to plate technology is used to give you a superior "first generation" dot, which means the finest print quality for you.
Our process is easy, you can supply your files to us either via our convenient file transfer portal, memory stick or email. We will give your file the once-over and if OK , we will prepare it for print and ensure your project is of a high print standard, delivered on time and within budget. We won't print your job if we are not happy with the way it looks and will only proceed when we are both happy with the results.
Tony Wolf & Son offer a variety of printing techniques to suit all jobs of all sizes.
Offset Printing
Single colour to four colour process
Inline varnishing
cost effective
Consistent with high quality images
Digital Printing
Produces an image resolution of 2400 x 2400 dpi
Cost effective for short or long runs
Ability to add spot varnish
Less waste for both chemical and power
Ideal for short print runs with fast turnaround
Prints up to 480 x 330 mm
Large format up to 16m x 50m
On demand printing
Poster Printing
Posters, stickers, coreflute, signs up to 1600 mm wide and whatever depth you require on demand printing
Archival printing using lightfast Ultrachrome inks onto acid free archival paper creating timeless heirlooms from treasured images
The final touches are where the magic happens. The bidning and finishing will have the impact on the final quality.
UV VARNISH
An enhanced finish available for most coated stocks. It helps to accentuate colours and increase durability.
NUMBERING
Tickets, invoice books or promotional cards can all be numbered, starting at any number of your choice.
HOLE PUNCHING
Creating a unique look or simply a matter of functionality, most products can have 1 or multiple holes drilled.
PADDING
The binding of a stack of sheets are bound using a flexible adhesive so that the sheets can easily be removed. Notepad are a typical example of padding.
LAMINATING
Covers your document with a film of plastic for protection with a seal around the edge to prevent moisture penetration.
PERFECT BINDING
Pages are fixed to a cover or spine using glue. Commonly used for paperback books and magazines.
INSERTING AND MAILING
We can fold, insert, address and lodge with Australia Post on your behalf, making addressed marketing or newsletter mailings much more easier than doing it by hand or in-house.
WRAPPING AND DELIVERY
Once your job is complete we make sure your product is delivered as promptly and efficiently as possible, be it by letterbox distribution or courier to your door, we have the contacts to make it happen.
ARCHIVAL PRINTS
An increasingly popular method that combines light fast inks and museum grade papers. Tony Wolf and Son choose the Moab Somerset Museum Rag 300 gsm. This fine paper is 100% cotton with heavyweight rag content with a smooth finish. Our inks are extremely lightfast and in ideal conditions last up to 200 years. Actual stability of the prints will vary according to media, type of print image, display conditions, light, humidity and atmospheric conditions. Storing your prints property under glass, plexiglass or lamination will maximise the life of your print.
CELLOGLAZING
Is a thin plastic laminate applied to the card to help with added durability and dramatically increases lifespan. Matt or gloss – Gloss will enhance the colour and vibrancy whilst Matt gives a more refined and polished look and it's reduced glare.
MACHING FOLDING
This saves the customer from hours of tedious hand folding and is far more accurate as well and is surprisingly cost effective.
STAPLING
Stapling sheets of documentation together. Mostly used when creating small booklets. We can saddle stitch, edge staple or stab stitch.
PLASTIC OR WIRE BINDING
Metal or plastic combs are threaded through holes drilled or punched into a stack of sheets. Typically used for product manuals, presentations and school projects.
SADDLE STITCHING
Pages are bound by driving staples through the center of the spine of folded sheets. This wire binding technique is commonly used for magazines, newsletters, small catalogues. It is however limited in the number of pages that can be bound, we can go up to 148 pages if necessary.
COLLATING
This processes involves organising flat or folded sheets into sets. These sets are then bound together either into a book form or into fanapart sets.
TRADE PRINTING AND FINISHING
For graphic designers or marketers, we can print, finish and blind ship your printed material direct to your client complete with your branding.
PRINT MANAGEMENT
We offer storage for special requirements, we can pick & pack and ship to anywhere in Australia. For more details on this please feel free to give us a call.
How we print our pull up banners!